Finds from the NYPL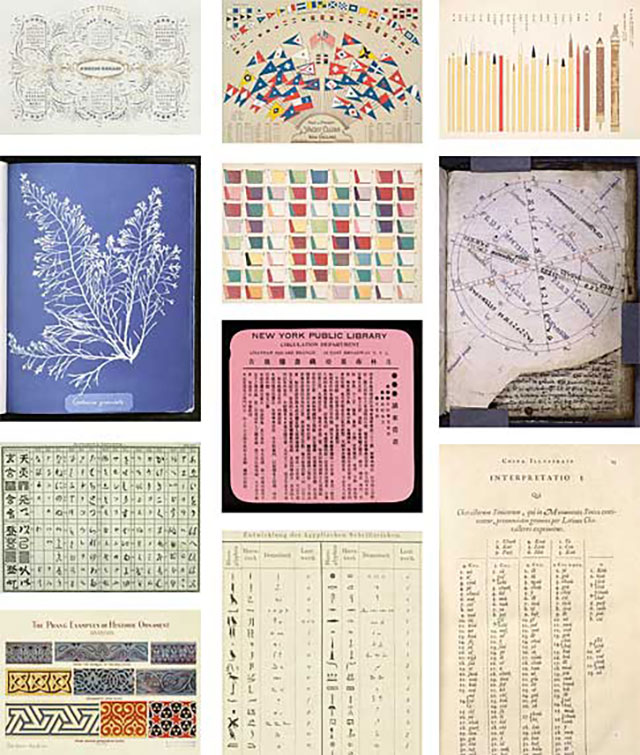 Some lovelies from the New York Public Library. —JH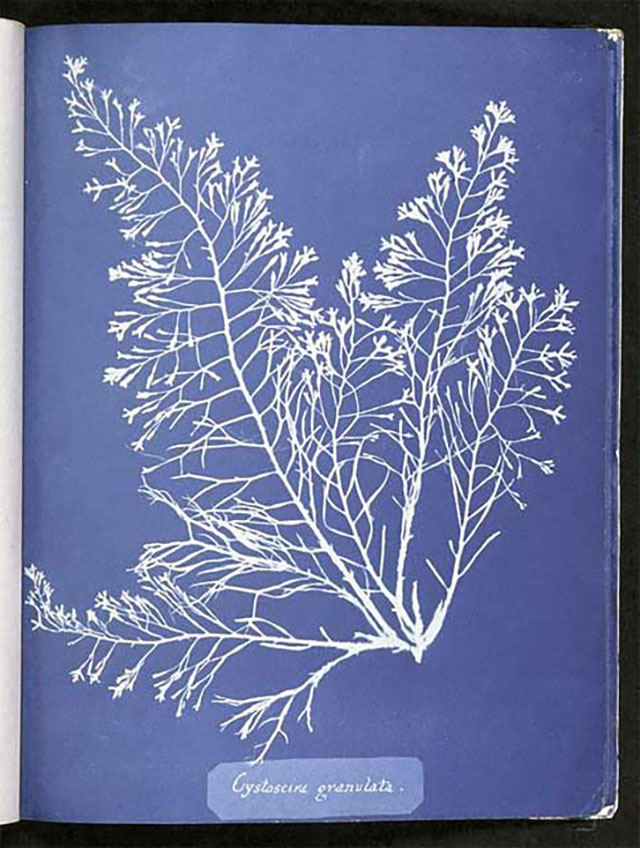 No. 819191. Petits Genres, a lithograph by J. Midolle, 1834-1835.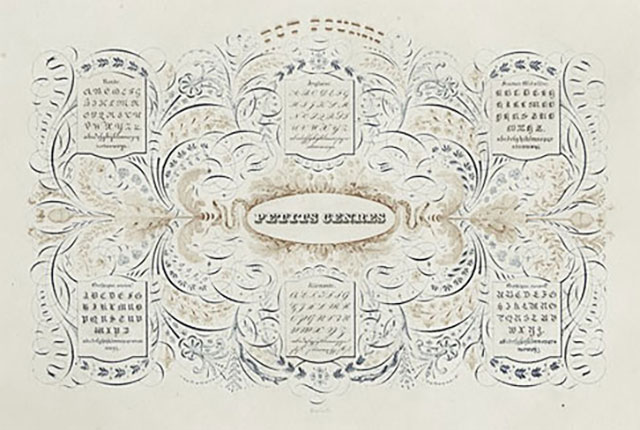 No. 419695. Photographs of British Algae, Vol. 1. A volume of cyanotypes by photographer Anna Atkins, 1843-53.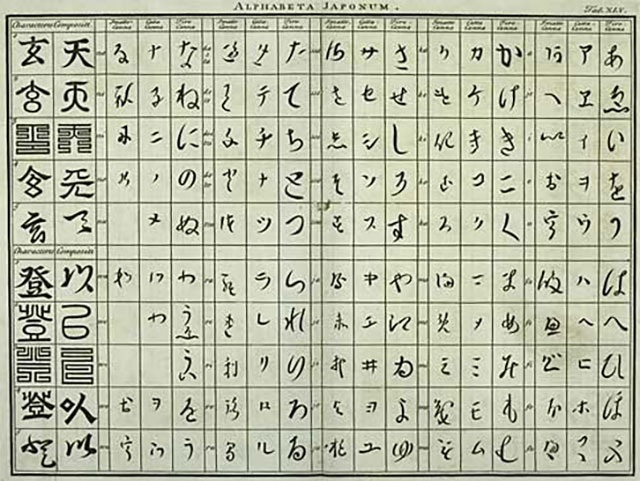 No. 481256. Three several alphabets of the Japanese language, by Engelbert Kaempfer, 1727.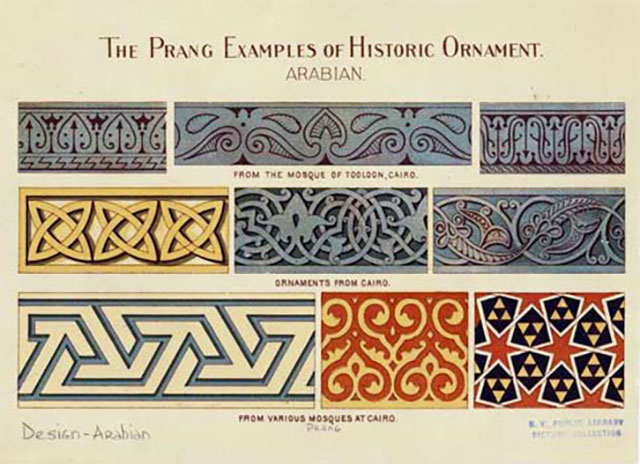 No. 818525. The Prang examples of historic ornament: Arabian. L. Prang & Co.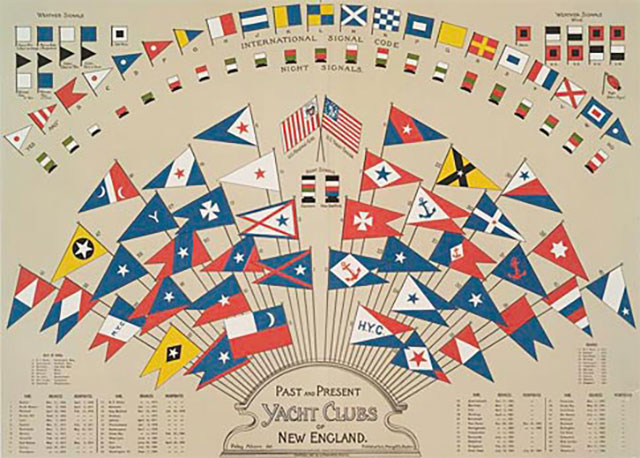 No. 1207546. Past and present yacht clubs of New England, L. Prang & Co., c. 1887.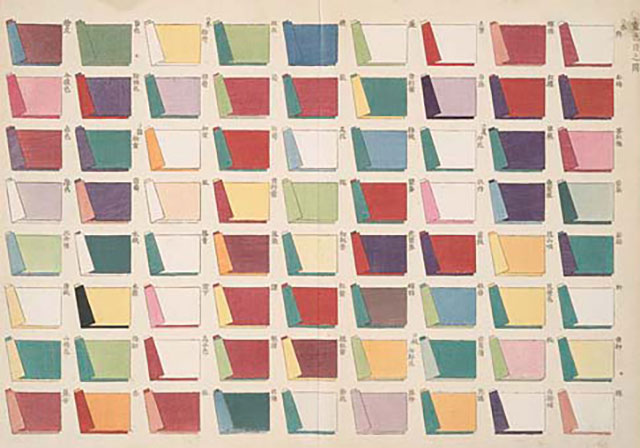 No. 1221613. A color combination chart for layered clothing, by Yoshiyuki Hagino, 1868.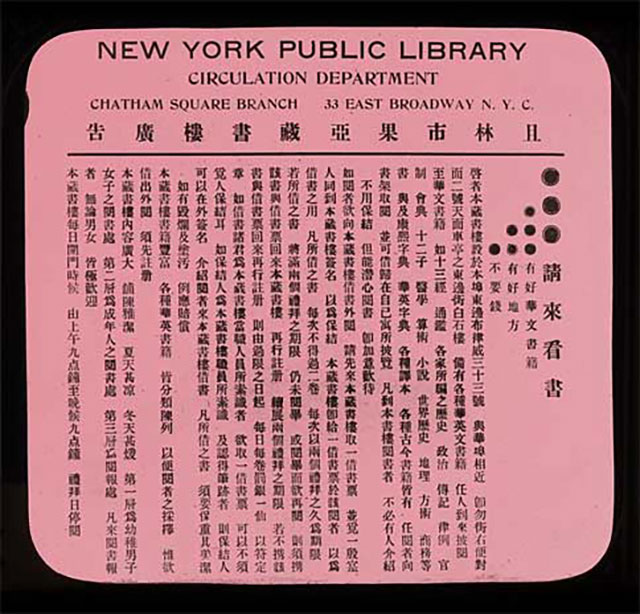 No. 94915. Poster in Chinese from the New York Public Library Chatham Square Branch, a lantern slide.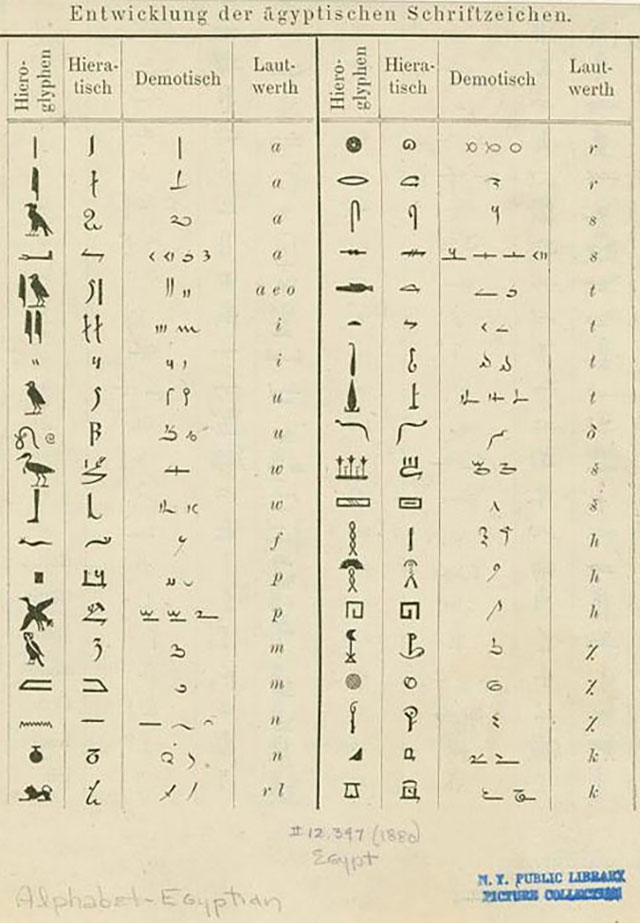 No. 1619655. Entwicklung der Ägyptischen Schriftzeichen, 1880.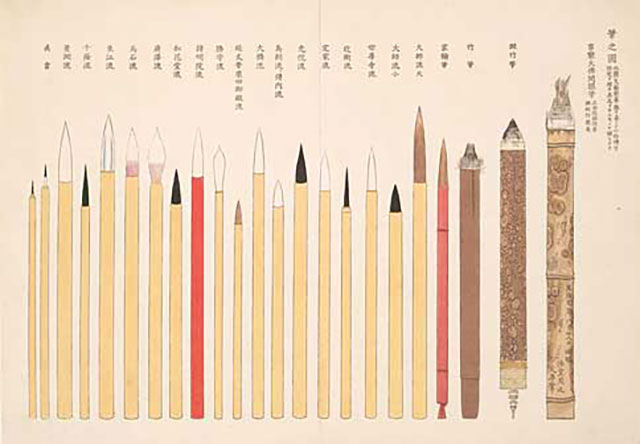 No. 1221632. An illustration of writing brushes, by Yoshiyuki Hagino, c. 1868.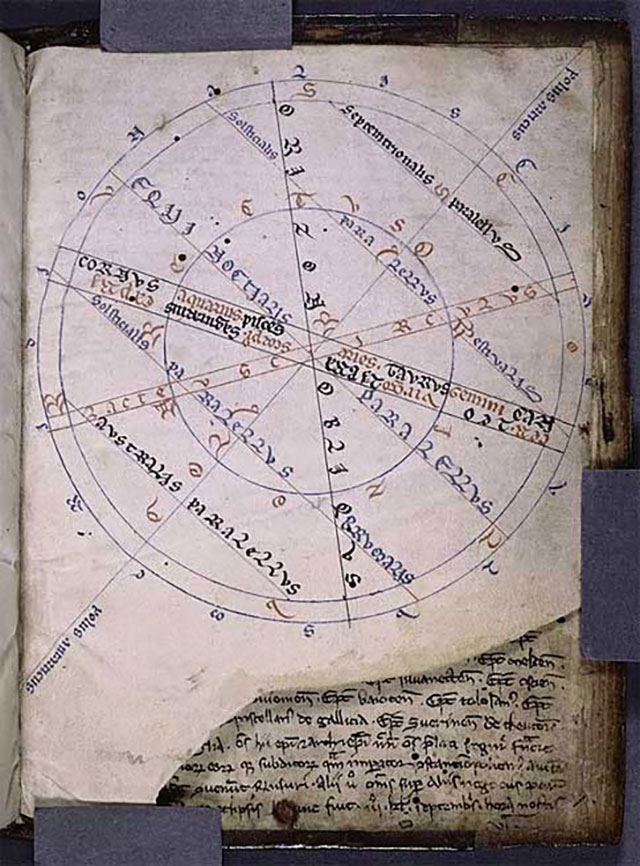 No. 426192. Compotus, Quadrans, De Sphaera, Algorismus, Cautelae, by Joannes de Sacro Bosco, c. 1260.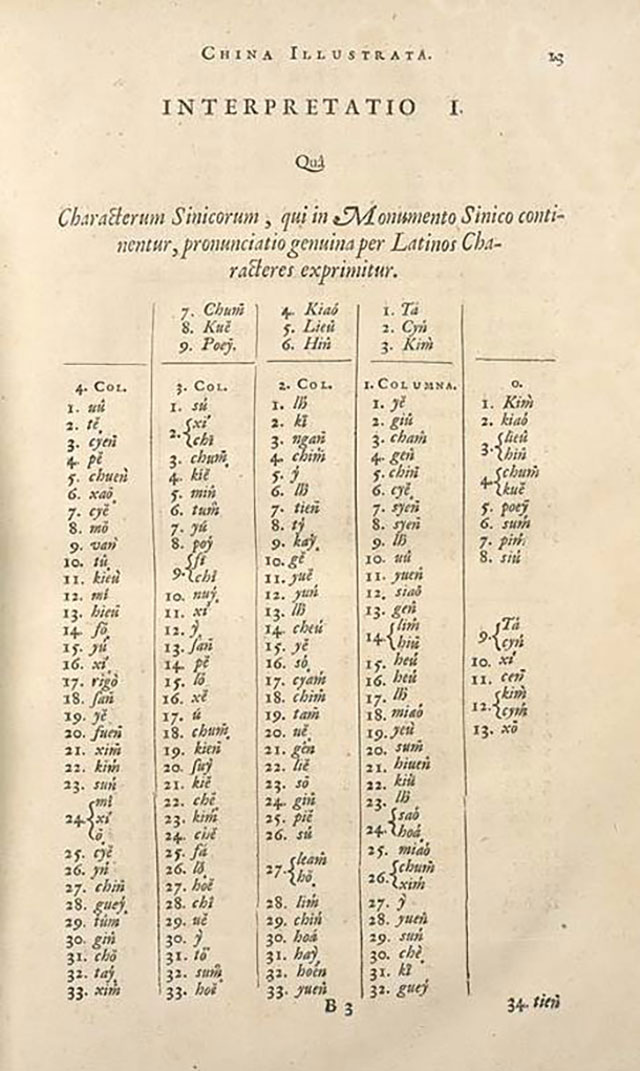 No. 1152273. Interpretatio I. qua Characterum Sinicorum, qui in Monumento Sinico continenturpronunciatio genuina per Ltinos Characteres exprimitur, by Athanasius Kircher, 1667.