John Downer at The Propagandist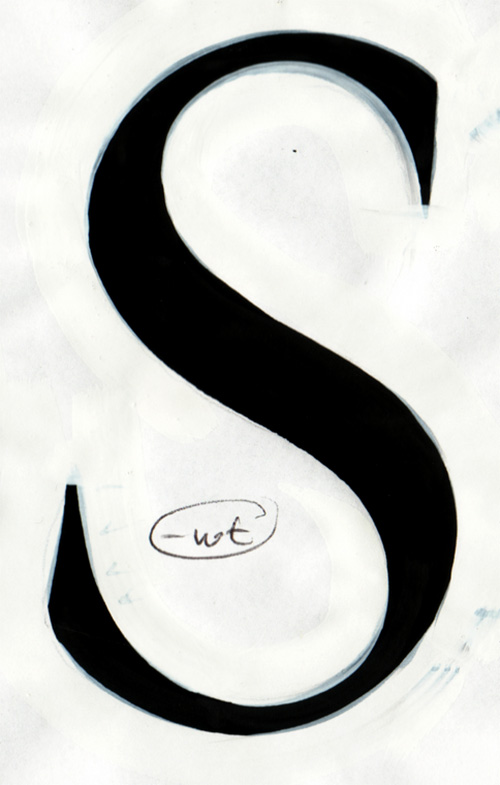 Twenty years ago, John Downer and I were introduced by a mutual friend. He'd introduced us as "type designers," a flattering description of my professional achievements to date (I was a recent refugee from graphic design), and a somewhat elliptic summary of John's credentials. Whether or not he was intentionally vague, I'll never know, but it set me up for a very entertaining afternoon.
John visited my studio, where I was working on a set of roman capitals that would ultimately become the Requiem typeface. He had some suggestions about the design, which like most critiques were especially hard to articulate; typography suffers from a poverty of terminology. Eyeing two bottles of Rich Art poster paint in my taboret, John reached for these along with a sheet of typing paper, and the cheap plastic paintbrush that I kept for dusting my keyboard. In a few effortless strokes of black, he perfectly reproduced Requiem's capital S, waited a moment for the paint to dry, and then reloaded the brush with white to render his corrections. The whole shebang couldn't have taken fifteen seconds, most of it spent waiting for paint to dry. I just stared: it was like watching someone fold a paper napkin into a remote control helicopter, and then pilot it around the room. The detail our mutual friend had neglected to mention, of course, is that John came to type design through his other profession: he is a master sign painter.
Type design has always been a wonderfully polygenetic field, and a random sampling of practitioners is likely to include calligraphers, graphic designers, stonemasons, letterpress printers, engravers, graffiti artists, and programmers. This mixture produces a marvelous synthesis of perspectives in terms of both technique and culture, and serves to make type design a vigorous and exciting discipline. But few type designers I know bring this particular experience to bear on their work:
I began graduate studies in painting at The University of Iowa in 1973 after working at sign shops in Des Moines for about a year. The chairman of the painting department at the UI was Byron Burford, proprietor of The Great Byron Burford Circus of Artistic Wonders — a traveling art show and circus, in one. It included moving cutouts of exotic animals, motorized trapeze artists, contortionists, and acrobats…
This is from Freshjive's The Propagandist, which today is presenting a nice slideshow of John's work in connection with a line of lettered t-shirts. —JH