More Type Tour Photos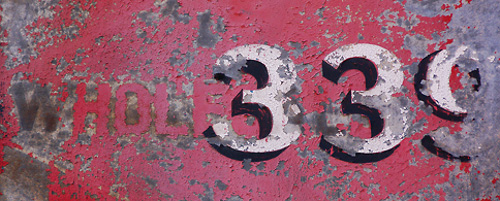 John Kwo posted this Flickr set with some beautifully crisp photos from the type tour. Don't miss some of the great inscriptional lettering to be found on lower Manhattan's municipal buildings, including these spirited NH and TT ligatures.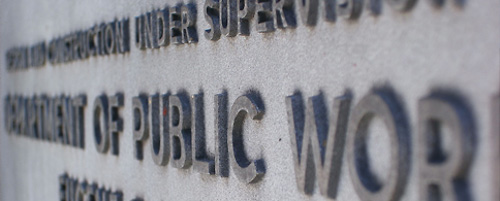 Over at Villatype, Joe Shouldice has assembled some instructive comments to accompany his photos. Points for relating why signpainters' dropshadows point left instead of right, and defining the term "gaspipe lettering."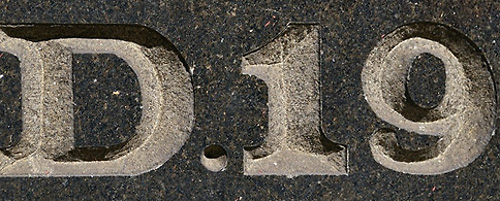 More goodies from Matt Sung, again on Flickr. Matt definitely shares our thing for distressed typography!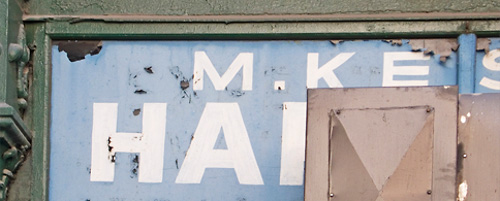 You've got to admire the rudeness of the above, from Michael Surtees' Flickr set. Michael captured some other excellent moments, including this unlikely but fabulous set of inscriptional, inline, sans-serif, old-style figures. —JH