The Dragon with the Blazing Bottom – review – The AOI

Part of A Very Fiery Fairy Tale
By Beach
Published by Simon & Schuster ISBN13: 9781471197239
Review by Derek Brazell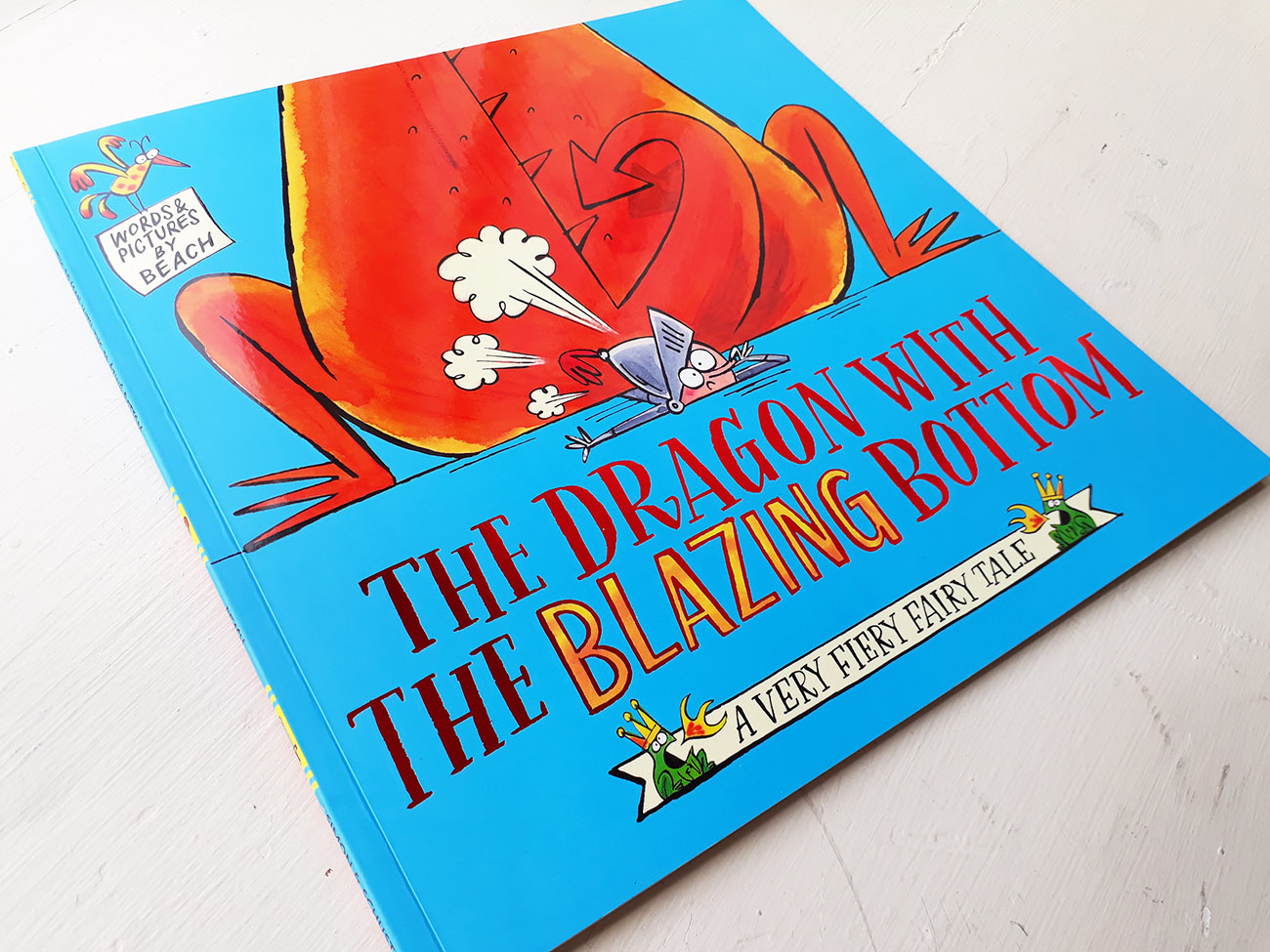 You can't go wrong with dragons and bottoms. Well, you can, but author and illustrator Beach hasn't. This cheerfully ebullient tale snaps along at a fantastically read-aloud pace, with Beach's sharp inky lines delivering dynamism to the illustrations.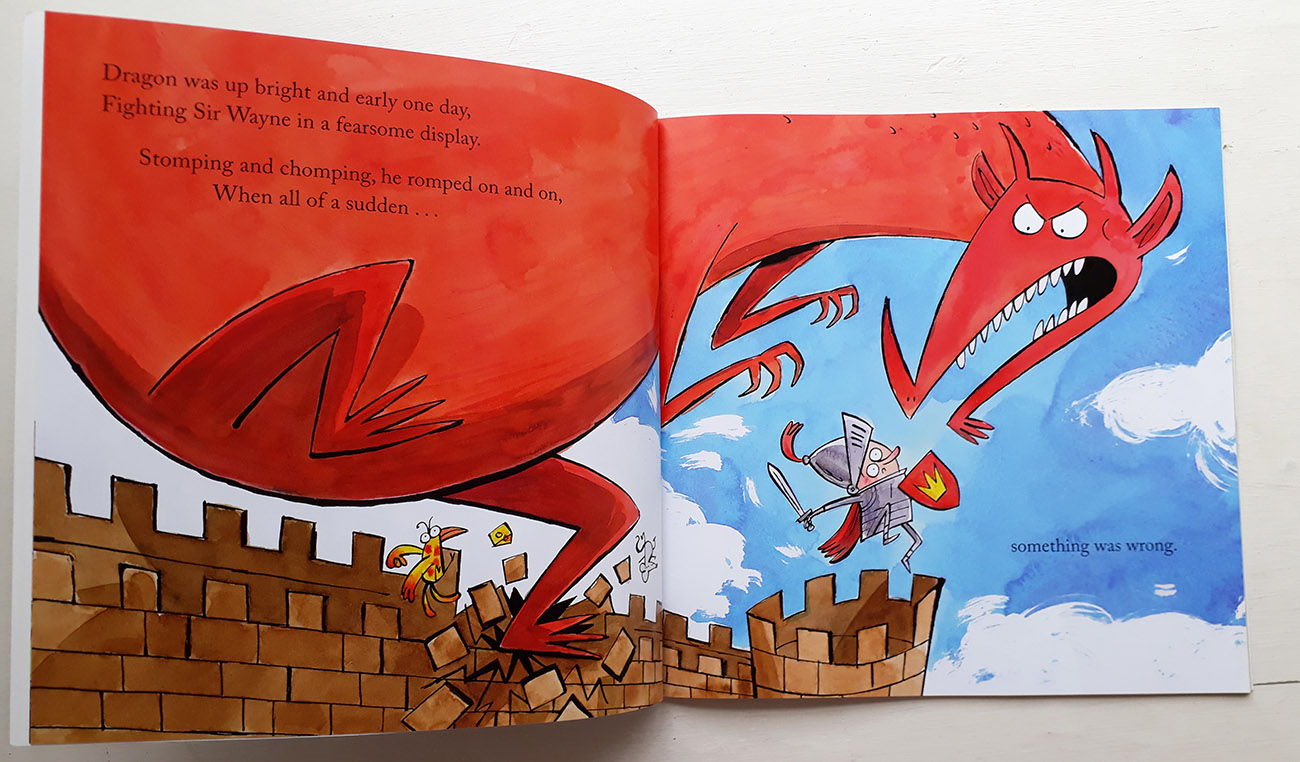 Sir Wayne has 'friendly' fights with his dragon and their relationship is playful, but what's to do when huffing and puffing won't produce the required jet of flame from dragon's mouth?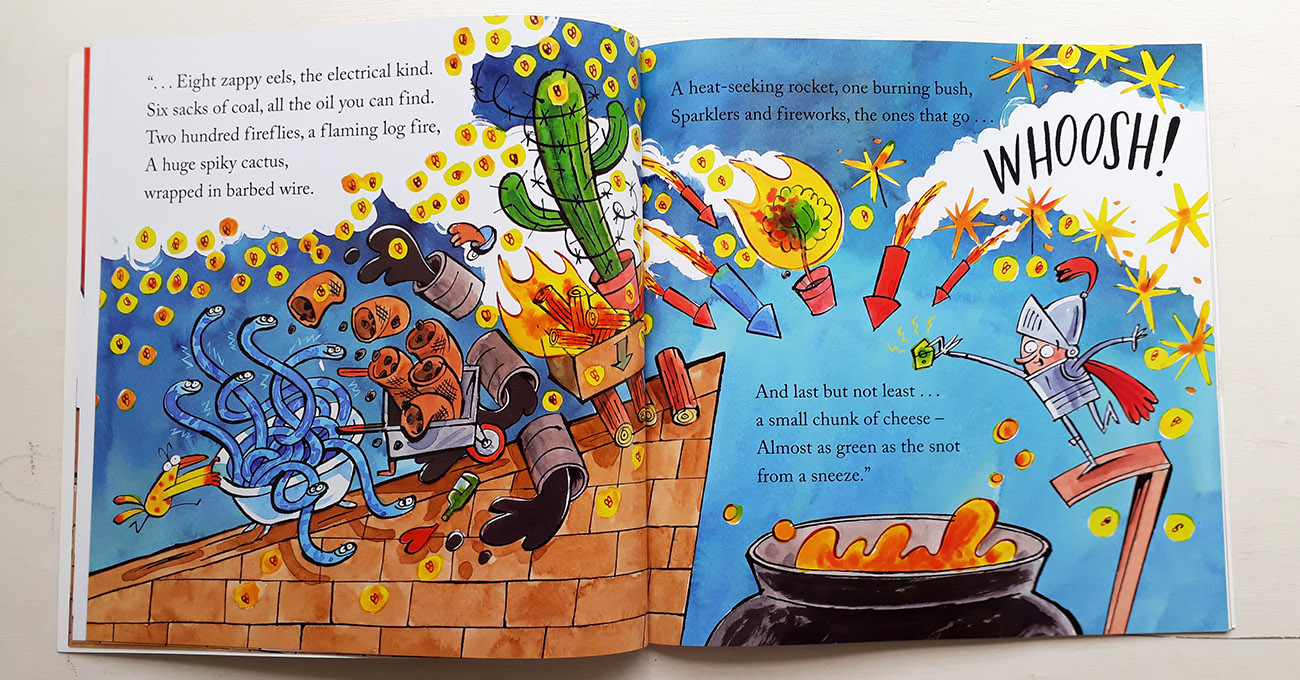 There might be a solution in Wayne's 'scorching hot' recipe, but will it have the desired effect on dragon's emissions? The explosive reveal raises a laugh – you know it's coming, but that just adds to the fun.
Beach's lively tale is a great read, and definitely brings the fun into farting!