Voting Irregularities Already!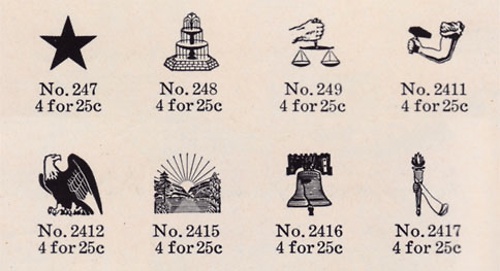 The donkey is universally recognized as the symbol of Democratic Party of the United States. Except inside voting booths in New York State, where affiliation with the Democratic party is marked by a five-pointed star. Midwestern voters indicate the Democratic ticket with a rooster, except in Missouri, where the symbol has traditionally been the Statue of Liberty — coincidentally also the symbol of the Libertarian party, which appealed to use the symbol when they joined the ballot in 1976. They've settled for using the Liberty Bell instead, though some Missouri Libertarians also use the symbol of the mule. Not the Democratic mule, mind you, the Missouri mule. The mule is the state animal of Missouri.
Those who suspect that Republican iconography will show the same mastery of political organization as the rest of that party are correct: Republican candidates are always signified by an elephant, except inside voting booths in Indiana, New York, and West Virginia, where an eagle is used instead. And in these states, as well as the 47 others, the eagle is also the national symbol of the United States itself.
The Chicago typefoundry of Barnhart Brothers & Spindler showed these "Election Typecuts" in their Catalog 25-A, published around 1930, and 78 years later I think my district is still using this same art. Cheerily Barnhart Brothers accompanied their samples with this legend:
When changes in the political situation — the birth of new parties, revision of election laws, or other causes call for new emblems or characters other than shown above, our facilities enable us to produce the material promptly at moderate cost.
I'm ready. You? —JH